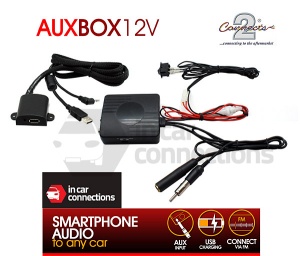 Connects2 Wired FM Modulator with USB charging AUXBOX12V£49.99
FREE UK delivery
Universal AUX adapter connects any Smartphone or MP3 player, iPod, iPhone etc. to your car stereo. Listen to your portable music and charge your device via the 5V USB port.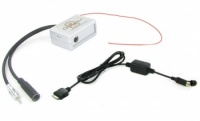 Universal iPod adapter via FM modulator iConnect-FM.2£49.99
FREE UK delivery
Enjoy your iPod or iPhone music in your car with the iConnect-FM.2 universal in car iPod adapter.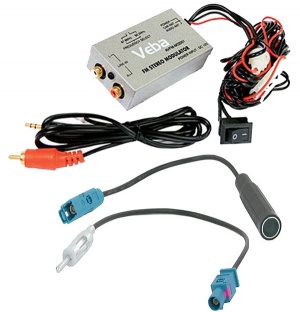 Veba Wired FM Modulator AVFM-MOD01 with FAKRA aerial adapters£31.99
FREE UK delivery
This Wired FM modulator is the easy way to connect an iPod, iPhone or any portable MP3 player to your car sound system. Supplied with Fakra aerial adapters.