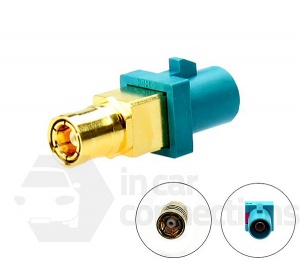 Car aerial adapter Fakra Male to SMB Female connector CT27AA180£6.49
FREE UK delivery
This Fakra Male to SMB Female connector can be used to join together Fakra and SMB connectors.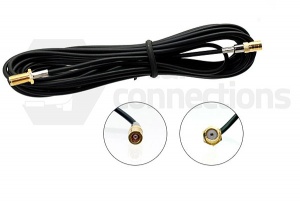 DAB radio aerial extension cable 5M SMA female to SMB female CT27AA126£11.95
FREE UK delivery
5M DAB aerial extension for use when installing a new car DAB aerial. It has a standard female SMA connector at one end and a female SMB connector at the opposite end.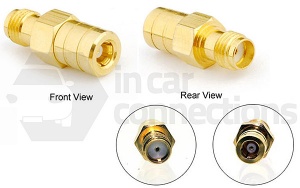 SMA to SMB adapter for DAB aerials etc CT27AA97£5.99
FREE UK delivery
This SMA to SMB aerial adapter can be used to convert a screw type aerial connector to a push-on type connector.