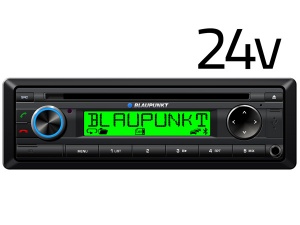 Blaupunkt Detroit 2024 24v radio with Bluetooth CD player USB MP3 AUX input for bus, lorry£389.99
FREE UK delivery
Blaupunkt Detroit 2024 24V radio and CD player with Bluetooth hands free calling, perfect for buses, lorries and other 24v vehicles. With excellent tuner performance, MP3 play back from CD, USB input and a front Aux input to allow the connection of any iPod, iPhone, iPad or other MP3 player, mobile phone etc.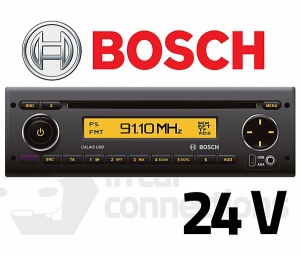 Bosch Calais USB40 multimedia 24v stereo radio CD player for bus lorry£279.99
FREE UK delivery
The Bosch Calais USB40 24v radio is a multimedia radio system developed for 24v applications such as buses, trucks and lorries. This CD player head-unit boasts USB and AUX inputs integrated into the front panel allowing you to connect USB sticks, iPod, iPhone, iPad, MP3 players etc quickly and easily.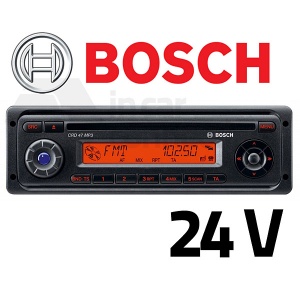 Bosch CRD 47 MP3 24v radio for coach bus lorry£554.99
FREE UK delivery
The Bosch CRD 47 MP3 24v radio features CD and MP3 playback and is designed for use in coaches, buses, lorries etc. The MP3 drive is able to play entire music collections from MP3 CDs.