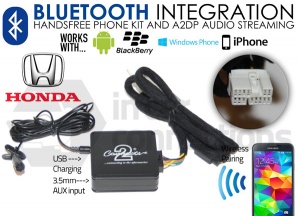 CTAHOBT001 Honda Bluetooth adapter for streaming and hands free calls
In stock, immediate dispatch
Connects2 Honda Bluetooth adapter allows you to stream your mobile music directly to your original Honda car radio via Bluetooth and receive hands free calls. For models with standard Honda factory fitted radio.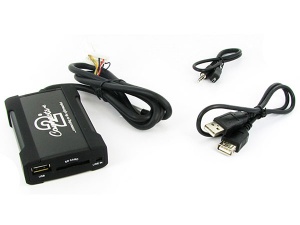 Honda USB adapter CTAHOUSB001 for Honda Accord Civic Jazz and S2000
In stock, immediate dispatch
Honda Accord Civic Jazz and S2000 USB adapter interface CTAHOUSB001 Connect USB devices such as portable hard drives, USB memory sticks and SD cards full of your favourite MP3 music files and play the audio through your Honda factory fitted car stereo.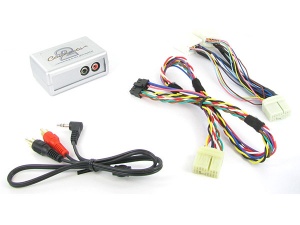 Honda Accord Civic Jazz S2000 Aux adapter CTVHOX002 - Navigation
£69.99
No stock, delayed dispatch
Honda aux adapter for Honda Accord Civic Jazz and S2000. Connect any iPod, iPhone, mobile phone, MP3 player etc. to the factory fitted OEM radio in your Honda. For Honda models 2001 - 2005 with factory fitted Pioneer radio (with Sat Nav). Full details inside.