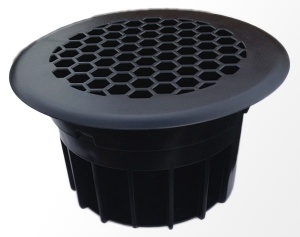 Circular floor vent for vans - Black plastic
In stock, immediate dispatch
Circular van floor vent made from tough polycarbonate / ABS. Ideal for providing an air inlet in vans, buses and other commercial vehicles.
Van roof vent duct type low profile - White
In stock, immediate dispatch
Van roof vent made from durable plastic. This affordable low profile van duct vent stands just 50mm tall, low enough to fit under most roof mounted carrying racks.