Pioneer
Pioneer AUX input cables for aftermarket Pioneer car radios. Connect iPod, iPhone, iPad, MP3 players and more via RCA phono or 3.5mm jack lead.
Select your Pioneer AUX adapter below.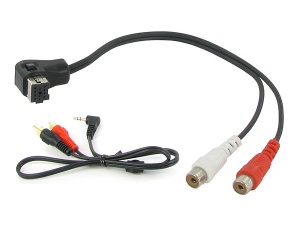 Pioneer AUX input cable CT29PN01£8.95
FREE UK delivery
Pioneer AUX input cable for Pioneer P-Series car stereo models with IP-Bus CD changer connector. Connect any iPod, iPhone, mobile phone, MP3 player etc. to your after-market Pioneer P-Series car radio.