Citroen USB adapters, USB interfaces
At In Car Connections, you can purchase high-quality Citroen USB adapter interfaces for USB memory sticks, which are designed to be easily installed into Citroen C1 C2 C3 C5 C8 DS3 and DS4 models.
Connect USB devices such as portable hard drives and USB memory sticks full of your favourite MP3 music files and play the audio through your Citroen factory fitted car stereo. Suitable for Citroen cars with the Citroen RD3 and RD4 or Panasonic factory fitted car radio.
Our Citroen USB adapters also come with an AUX-in option which allows you to connect phones and iPods as well as a USB memory stick and you can even control your tracks through the existing radio buttons! If you want to charge an iPod we also sell iPod adapters which allow you to integrate your car radio and iPod for a seamless music experience.
Purchase your Citroen adapters for USB memory sticks online today. P&P is free across the UK and we offer international delivery too.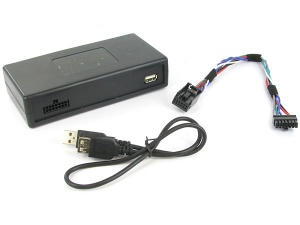 Citroen USB adapter CTACTUSB002 for Citroen C2 C3 C4 C5 C8 DS3 DS4 with RD4
No stock, delayed dispatch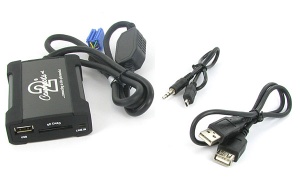 Citroen USB adapter CTACTUSB001 for Citroen C2 C3 C5 C8 with RD3
In stock, immediate dispatch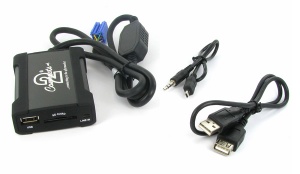 Citroen USB adapter CTACTUSB003 for Citroen C1
In stock, immediate dispatch